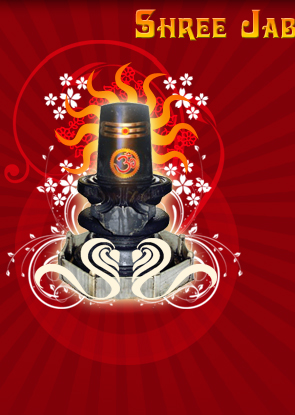 Mahashivaratri Festival or the 'The Grand Night of Shiva', is one of the most lively celebrated festival with devotion and religious fervor every year at our Shree Jabreshwar Mahadev Mandir.
When Celebrated:
Shivratri falls on the moonless 14th night of the new moon during Krishna Paksha in the Hindu month of Phalgun, which corresponds to the month of February - March in English Calendar, every year. Entire country is in grasp of the devotion to Lord Shiva, everywhere slogans of Bol Bam are on a high and various activities related to this takes place during this time.
Occasion:
The auspicious night of Mahashivaratri marks the night when Lord Shiva was married to Parvati Ma.
It is also believed that on this day Lord Shiva performed the 'Tandava'. the dance of the primal creation, preservation and destruction.
Another popular Shivratri story stated in Linga Purana states that it was on Shivaratri that Lord Shiva manifested himself in the form of a Linga.
Celebration by Devotees:
On this day Shiva devotees observe strict fast and offer fruits, flowers and bel leaves on Shiva Linga to appease Lord Shiva.
Celebrations at Shree Jabreshwar Mahadev Mandir
The MahaShivratri festival celebrations are extended over three days in our Temple in following ways:
SHOBHAYATRA

Day 1: A day before Shivratri, in the evening after Sandhya Aarti, Shobhayatra or the Shiva's Baarat(marriage procession) starts from the Temple Compound and then passes through many routes of Burrabazar & Central Kolkata and return to Temple premises. In this many children take part. They are dressed and make up to guise them like Gods & Goddesses. Series of Jhaankis of Gods and Goddesses, depicting in there various Avtaars, are queued up in a very attractive way. At the end of possession there is a Rath (Chariot) of Jabreshwar Baba, which is pulled by devotees who are bare feet and chanting thorough out "BOL BAM .. JABAR BAM".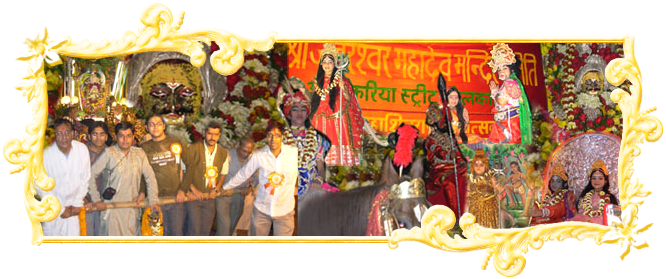 MAHASHIVRATRI

Day 2:
Puja by Devotees: Devotees come in large numbers to Shree Jabreshwar Mahadev Mandir in morning with Milk, Flowers and other favourite things of Shiva for offering and to please him. Worshiping Shiv Linga by devotees starts from early morning and continues till late noon.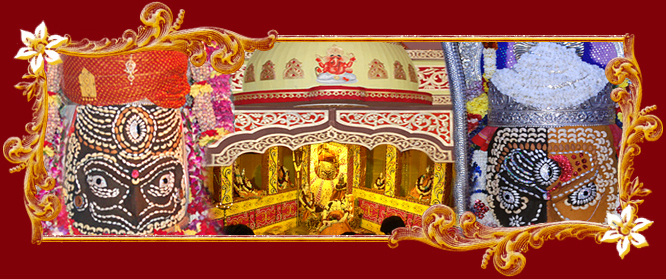 Hawan, Path & Yagna: After Devotees finish worshipping ShivLinga, Hawan, Path & Yagna is performed by Committee members joined by other Devotee and presided over by eminent Pandits.
Shringar: In evening there is Bhavya Shringar of Temple i.e the Temple is decorated so beautifully that its explanation in words is not possible. The whole Mandir Street shines with lights and joy. Devotees queue up for a glimpse of this Bhavya and Heavenly Darshan of our Baba Jabreshwar Mahadev.
Sanskritik Kaaryakram: Bhajan Kirtan and Sanskritik Kaaryakram start after the first of the series of Mahashivratri Aarti and lasts whole night. Famous Singers and Artists perform whole night with Devotional Songs (bhajans), plays etc.
Aartis: On the holy night of MahaShivratri Five Divine Aartis are performed. The first Aarti starts as soon as the Heavenly Darshan of our Baba Jabreshwar Mahadev is open. It is followed by other Aartis at 10 PM, 12 AM, 2 AM and 4 AM respectively.
CHHAPPAN BHOG

Day 3: Chhappan Bhog(a meal traditionally comprising 56 varieties of vegetarian foods delicacies ) is offered to the Baba Jabreshwar Mahadev, celebrated on the next day of Mahashivratri. In the evening the Prasad of Chhappan Bhog is distributed among the devotees.

BHANDARA: Apart from the above mentioned activities and celebration, all the three days running Baba ka Bhandara is organized. In Bhandara food is served to hundreds of devotees through out all three days as mentioned above.

DARIDRA NARAYAN BHOJAN: According to tradition of Shree Jabreshwar Mahadev Mandir, the first Sunday after Shivratri, Daridra Narayan Bhojan(feeding of Poor) is organized in which food is served to hundreds of poor people.